Uganda Visa for Ukrainian Citizens - Requirements & Fees
Victoria Lake
Lake Victoria is the world's biggest freshwater lake. It is also the origin of the mighty Nile River. Lake Victoria is an ideal location for a wide range of activities, notably water sports. The lake is filled with life, and you may see various types of birds, fish, hippos, crocodiles, and swamp antelopes.
Moreover, hanging out on one of the amazing islands is among the most entertaining things to do. Swimming, sunbathing, boat riding, sport fishing, canoeing, and kayaking are among the activities available at the lake. The Ssese islands, as well as the Ngamba chimp park, are the best places to visit.
Ukrainian citizens who want to travel to Uganda can apply for a visa right at the Uganda Immigration Services website. With years of experience in providing and supporting visas, we take pride in the quality of our services as well as fast customer support at a reasonable cost. In this article, we will provide the necessary information to prepare for the visa application process to Uganda.
Uganda Visa Requirements For Ukrainian Citizens
Ukraine is not on the list of countries exempted from tourist visas to Uganda. So, in order to travel to Uganda, Ukrainian citizens are required to apply for an Uganda visa.
With experience in the field of visa provision, we encourage you to apply for a visa in the order in this article. This will help you avoid problems during the visa process.
In the first part, we will present the most common and accessible types of tourist visas for citizens of Ukraine.
Transit visa - This type of visa lets Ukrainian travelers transit in Uganda for 07 days before they travel to their primary destination. This visa grants a single entry to Uganda.
Tourist visa - The most common tourist visa to Uganda, Ukrainian travelers acquire a single entry to Uganda for 90 days. Any work-related activity is prohibited while holding this visa.
East Africa visa - This special tourist visa permits Ukrainian travelers to explore the entire East Africa region for 90 days (3 months). Travelers are allowed multiple entries to Kenya, Rwanda, and Uganda for tourism. This visa cannot be extended.
The online Uganda visa process for Ukrainians is quick and easy, taking just about 15 minutes to fill out. Before beginning, it is essential that you review the Uganda visa waiver criteria.
Applicants seeking Uganda travel authorization will be required to give personal details and current trip intentions, such as:
An original and valid Ukraine passport including:

02 blank pages to receive visa stamping.
The expiration date should be at least 06 months away.

Moreover, Ukrainian travelers must get vaccinated for Yellow Fever and present proof of vaccination before entering the country.
A copy of biographical information.
Additional 02 photographs.
Confirm the purposes of your trip to Uganda.
Verify your contact details or contact address in Uganda.
How To Apply For An Uganda e-Visa From Ukraine
Ukrainian nationals planning to travel to Uganda after 2016 can request an Uganda visa online. Ukrainians will need a valid and original passport to qualify for an Uganda visa. In order to pay the visa service cost, applicants will also need a valid credit or debit card. In addition, an existing address, phone number, and functioning email address must be specified.
When your visa is accepted, you will be notified through email at the email address you entered on the application form. Ukrainian visa applicants must address a series of personal questions about their backgrounds.
To begin applying for an Uganda visa for Ukrainian citizens, apply for an Uganda e-visa here.
Processing Time Service
Keep in mind that Ukrainian applicants must select this service before submitting their visa application. The following option will include a fixed rate depending on the service you choose.
Normal Processing - The visa will be processed and approved within 03 business days. This service is set by default when applying for a visa, and no additional cost requires.
Urgent Processing - This service will ensure your visa is processed and approved within 48 hours. Ukrainian applicants must submit a service fee of $79.
Super Urgent Processing - Ensure your visa will be finished within 24 hours or on the same day after submitting your visa application. Ukrainian applicants are required to pay a processing fee of $99.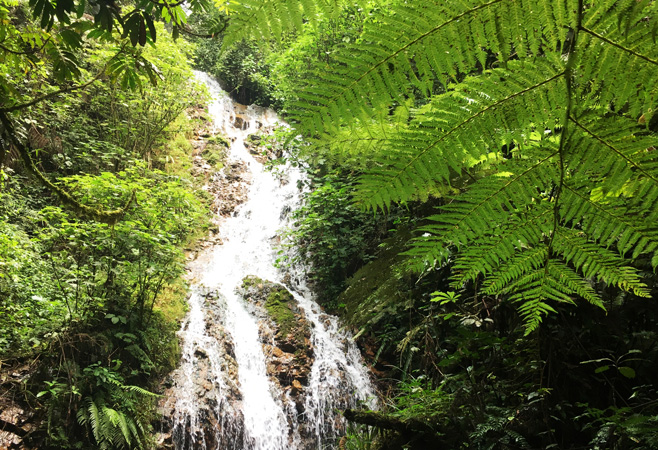 Uganda Visa Fee For Ukrainian Citizens
Ukrainian citizens are obligated to pay the Service Fee and Government Fee for visa applications.
Travel Insurance or COVID-19 is highly recommended for Ukrainian travelers as it will also largely impact their visa being approved to Uganda. Travel insurance will also give you peace of mind when traveling aboard
For visa payment, Ukrainian applicants can submit the fee using:
For online payment, we accept

American Express
Visa
Mastercard
Paypal.

If applicants choose direct deposit, we accept the Bank of Cyprus.
Lastly, our goal is not only to provide high-quality visa services but also to bring convenience to Ukrainian applicants. When applying for a visa to Uganda, we will assist your journey with pick-up service and Uganda eSim.