Uganda Visa For Citizens of Netherlands
Uganda is recognized for its biodiversity, which includes vast meadows, stunning waterfalls, and Victoria Lake, Africa's largest and second-largest lake, which offers a variety of exciting activities.
Tourism is one of Uganda's most important businesses, and the government has been developing new policies and regulations to maximize the benefits. The Uganda electronic visa is one of these options (e-visa). For further information, the Netherlands is on the Uganda e-visa application's eligibility list.
Uganda visa for Dutch citizens
In this post, you'll learn everything you need to know about the Uganda e-visa for Dutch citizens, including the prerequisites and how to apply.
1. Uganda Visa For Dutch Citizens
An Uganda visa is required for all international visitors entering Uganda. The Uganda e-visa for Dutch citizens is divided into three categories:
Tourist e-visa: used to enter Uganda for the purpose of tourism and other associated activities. This form of e-visa allows you to stay in Uganda for up to 90 days from the day of your arrival, and it can be extended.
Transit e-visa: utilized for transit through Uganda or a brief journey of less than seven days because this type of e-visa allows you to stay in Uganda for only seven days from the date of your arrival and cannot be extended.
East Africa visa: this is a form of synthetic visa that allows you to travel to East Africa, including 03 countries: Uganda, Kenya, Rwanda. The entry point is Uganda, and you can enter many times you wish. the total staying time is 90 days.
2. Uganda Visa Requirements For Dutch Citizens
The Uganda ETA/e-Visa requirements for Dutch citizens are straightforward, and they include the following:
A Dutch passport which is valid for at least six months from the date of your entry into Uganda and a blank page for verification markings.
A frequently used email address.
A portrait photograph of your own.
flight ticket (for East Africa e-visa): you will be asked to provide a flight confirmation in order to ensure you will not overstay in Uganda for any reason.
Following the collection of these items, travelers can apply for an Uganda visa for Dutch citizens. Dutch nationals with passports that will expire in less than 6 months on the date they intend to visit Uganda must renew them before beginning the application process. Likewise, they should be aware that all communications regarding their request will take place online, so we recommend that they apply using an email address that they frequently use. Finally, they should verify whether their credit or debit card has already been activated for online payments.
Uganda visa requirements for Dutch citizens
Apply For Uganda Visa For Dutch Citizens
Once you've gathered everything you'll need, the rest is easy. The only thing left for you to do is fill out the Uganda visa application form for Dutch citizens. You should be able to complete it in about 10 minutes, and if you need help with the steps, Uganda Immigration Services has an excellent support service that is available at all time and is completely free of charge.
The online visa form must be completed in four steps: You must provide your basic information as well as some trip details. In addition, you will be asked to select a processing time for your application. Then you simply pay and select send. The Dutch application for an Uganda visa has been completed.
As you can see, obtaining an Uganda visa for Dutch citizens is a simple process. Simply get your ETA/e-Visa online, and you'll be able to get your visa once you arrive in Uganda. The e-Visa you receive is valid for 90 days.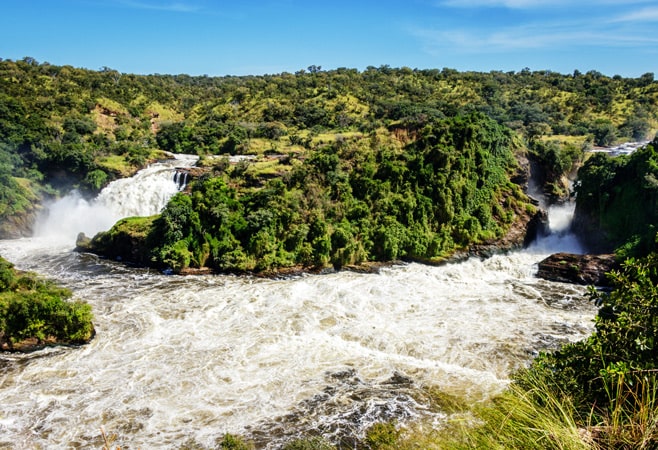 Uganda visa for Dutch citizens
4. Uganda Visa Fee For Dutch Citizens
To apply for an Uganda visa for Dutch citizen, you must pay two (2) types of Visa Fees: Service Fees and Government Fees. In addition, you can add a small fee for In addition,To preserve your benefits when traveling abroad, you can pay a nominal charge for travel insurance and COVID-19 insurance.
We have three options for processing the ETA/e-Visa at Uganda Immigration Services. You can select the one that best meets your needs, but keep in mind that the higher the cost, the faster you will receive your ETA/eVisa. Here are your options:
Normal e-Visal: your e-visa will arrive within 03 business days if you choose this type.
Urgent e-Visa: If you choose this option, your visa application will be processed within 48 hours.
Super urgent e-Visa: You will receive your e-visa within 24 hours if you choose this type of e-visa.
Payment method: you can pay by 02 ways: electronic payment (Visa, Mastercard, American Express or Paypal) or wire transfer (HSBC bank transaction).
Cost of Uganda visa for Dutch citizens
5. Visa to Uganda From Netherlands:
All that remains after you have completed all four steps of the application form is for you to submit your visa form, we will handle the rest.
To summarize, Dutch applicants can easily apply for an Uganda visa on the Uganda Immigration Services website. Alternatively, as a citizen of any other country. All you have to do is follow the steps.
Please contact our support team if you are having difficulty applying for an Uganda visa for Dutch citizens.
HOW CAN WE HELP?
NEED HELP 24/7
Wordwide phone support
How it works ?
APPLY WITH CONFIDENCE
Safety, Fastest, Reliable, Save Time.
Secure Online Payment.
3 Working Days Guarantee.
No Hidden Fees and No Traps.
Money Back Guarantee if Declined.