Uganda Visa For Uruguayan Citizens - Requirements & Fees
Try some of the local foods in Uganda
Uganda has plenty of food due to its favorable geography and naturally rich soil. Each province in the country has its unique tribal cuisine. One of the best activities in Uganda is to enjoy a variety of cuisine selections to sample based on the location visited. When travelers visit the central area, it is recommended to get a plate of matoke with ground nuts or pork.
To the east, the Bagisu will greet you with signature sweet potatoes and malewa, dried and cooked bamboo shoots. Millet bread is popular in the North-West of Uganda. Uganda is also known for its tasty rolex. It's not a Rolex watch brand but a signature food that includes chapatti, fried eggs, onions, tomatoes, and cabbage. Rolex is offered as local street food, but several fast-food businesses have begun to make them as well.
If citizens of Uruguay plan to visit Uganda, they may need to obtain a visa. The Uganda visa may be obtained online through the Uganda Immigration Services website. Additionally, Uruguayan citizens will be provided with necessary information regarding the visa process as well as visa requirements in this article.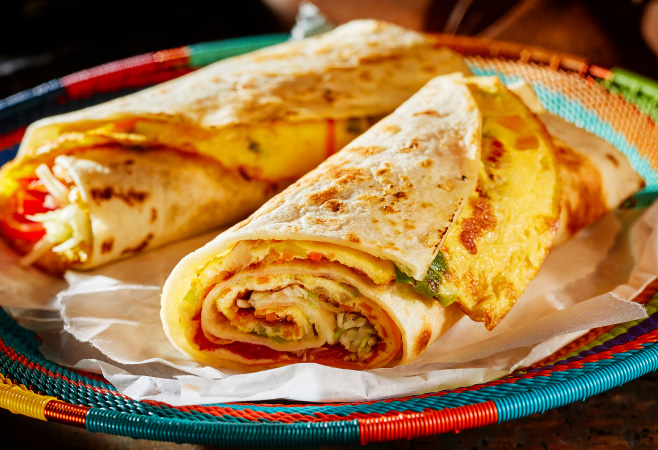 Uganda e-Visa Types For Uruguayan Citizens
Is an Uganda visa required for Uruguayan travelers to enter the nation?
Uruguayan citizens must apply for a visa to Uganda because the country of Uruguay does not have a visa-free policy when entering Uganda.
The Ugandan government has released 3 types of e-tourist visas since 2016 for international tourists and you can apply for yourself right away without having to go to the Ugandan consulate in person. Uruguayan citizens can apply for an Uganda visa under these categories:
Transit visa - While traveling, a transit visa lets you enter Uganda for a short time before you continue the trip. Travelers are permitted to stay for 07 days with a single entry to Uganda.
Tourist visa - this type of visa grants 90 days (3 months) to stay in Uganda and travelers can enter the country once. Travelers are not allowed to work when holding a tourist visa.
East Africa visa - Along with a tourist visa, an East Africa visa is also a tourist visa that lets travelers explore tourist attractions in Kenya, Uganda, and Rwanda. Travelers can enter and exit freely for the duration of 90 days as well. This visa cannot be extended.
Uganda Visa Requirements For Uruguayan Citizens
Before applying for an Uganda visa, our experts strongly advise Uruguayan citizens to complete the following visa requirements first. This is rather a crucial step as it will determine whether your visa will be accepted or not.
To qualify for an Uganda visa, Uruguayan citizens must present:
A valid passport from Uruguay that still has at least 06 months away from the date of expiration.
And the passport should still have at least 02 available pages to obtain visa seals.
A photograph of the applicant
To access the nation, Uruguayan citizens also must have been vaccinated against Yellow Fever before traveling to Uganda. A certificate of vaccination is required as well, also referred to as a "Yellow Card".
A clear copy of your biographical details.
Verify the purpose of your trip to Uganda.
Confirm the date of arrival and departure from Uganda.
Applying For An Uganda Visa For Uruguayan Citizens
The steps to apply for a visa are really very simple and take no more than 15 minutes to complete. In this section, we will demonstrate how to apply for a visa to Uganda in just 4 easy steps.
It is also important that applicants always make sure that the information they provide is 100% accurate in the visa form.
Step 1: Applicants access the online e-visa application form here and complete the form by filling in the required information.
Step 2: Select the correct number of applicants and the right visa type, and the processing time service.

Transit visa.
Tourist visa.
East Africa visa.

Step 3: Submit your personal details and passport information.

Your name, your gender, your nationality.
The number of passports.

Step 4: Confirm the payment method and submit the visa form.
Rush Visa Service
Uruguayan applicants should keep in mind that this service is non-refundable, and you must select and confirm this service before submitting your visa application. There is a fixed rate of charge depending on your selection.
Normal Processing - The visa will be processed and approved within 03 business days. Uruguayan applicants do not need to pay any additional fees.
Urgent Processing - An additional fee of $79 is required when selecting this service. Your visa will be emailed to you within 48 hours.
Super Urgent Processing - An additional fee of $99 is required when selecting this service. Uruguayan applicants will get their visa approved within 24 hours after submitting.
Uganda Visa Fee For Uruguayan Citizens
When applying for a visa to Uganda through Uganda Immigration Services, Uruguayan applicants must submit Service Fee and Government Fee as a requirement.
Travel Insurance or COVID-19 is strongly recommended, as this factor will increase significantly your chance of getting a visa approved. Moreover, your regular insurance may not be able to support expenses incurred abroad, then travel insurance will help you avoid financial risks.
When paying for the visa fees, Uruguayan applicants should only choose one of our accepted methods of payment:
For online payments, we accept

American Express.
Paypal.
Visa.
Mastercard.

For wire transfers, we currently accept the Bank of Cyprus.
Uruguayan citizens will also acquire pick-up service and Uganda eSim when they apply for a visa on our services platform. We provide these two services entirely free of charge.