Uganda Visa For Cuban Citizens - Requirements & Fees
When people travel to Uganda, most travelers will think of mountain gorillas, various bird species, chimps, Lake Victoria, and Murchison falls as such. Some individuals join trips around Uganda with a focus on Fort Patiko, Queen Elizabeth National Park, Mt Elgon National Park, river Nile, and so forth. However, there is one place that very few travelers pay attention to, although it is rich in culture.
Many people are fascinated by the Baha'i faith. It has become a well-known tourist destination for both locals and visitors from other countries. The temple is a unique historical destination. The Bahai faith, which was originally established over a century, is among the world's most rapidly expanding religions. The Bahá' Faith makes its presence in 204 countries around the world, with over 05 million followers.
On your Uganda excursion, there will be no charge when visiting the Bahai Temple, however, you are not permitted to take photographs once inside the temple. The real distinction between traveling to the Baha'i Temple in Uganda and other places is that the setting is favorable to wildlife and exploring other sights that you may not find elsewhere. Uganda Immigration Services helps travelers around the world to learn about the requirements before applying for an Uganda e-visa. Furthermore, our services include pick-up service and Uganda eSim for every applicant.
Uganda e-visa for Cuban citizens
Uganda e-Visa Requirements For Cuban Citizens
The conditions for acquiring an Uganda e-visa for Cuban citizens are often quicker and simpler to satisfy than those for getting a casual visa. Everything that you need to submit is as below:
A passport scan. The passport should be valid for no less than 06 months from the intended date of arrival in Uganda with 02 unused pages for visa marking.
A clear photo of the applicant, in color
Information about your flight.
Most importantly, a global certificate of Yellow Fever Vaccination is also referred to as a "Yellow card".
Hotel reservations
Cuban citizens with Uganda e-visa are permitted to enter Uganda for:
Undertaking medical treatment in Uganda.
You visit family, friends, or relatives who live in Uganda.
You visit Uganda for tourism purposes.
Transit through Uganda en route to another country
Uganda e-visa for Cuban citizens is accessible under these 03 categories. Cuban applicants should select the appropriate visa for their trips.
Uganda Transit Visa - You are allowed to enter Uganda and stay there for 07 days before moving to the next country, and if Uganda is not your primary destination. This visa allows you to enter Uganda once.
Uganda Tourist Visa - While holding this type of visa, you can enter Uganda once for tourism purposes. Additionally, your duration of stay is 90 days from the arrival date and you can extend this visa.
Uganda East Africa Visa - East Africa visa not only lets you explore Uganda but also grants access to Kenya, and Rwanda as well. Cuban travelers have no limitation on entry, and they can move freely between these 3 countries for 90 days. This visa is valid for 03 months from the date of issuance.
Uganda e-visa requirements for Cuban citizens
Applying For A Uganda e-Visa From Cuba
You may obtain an e-visa by requesting your permission digitally. Uganda Immigration Services offers an eVisa link on their website as well as guidelines on how to submit your necessary paperwork. Because the whole procedure, from registration to delivery of the visa, is completed online, you are required to complete the visa fees available online as well.
Our visa online form is available at Uganda Immigration Services.
Cuban applicants can begin to apply once they prepare enough required documents and have access to the form. Make sure that you provide the necessary personal information correctly.
You need to provide a working email address because you will receive notifications as well as your visa via email.
Complete the visa payment before your application can be processed.
Moreover, you can choose the processing time of your visa based on the following three (03) service types you select from the list below. How fast you receive your visa depends on the option you select, extra fees will apply:
Standard Service - This is a standard service. Therefore, you do not have to select this, you will be granted a visa within 03 working days.
Urgent Service - Select this option if you expect your visa within 48 hours. You need to pay an extra fee for this option.
Super-urgent Service - Select this option if you expect your visa within 24 hours after submitting your application. This service charges an extra fee.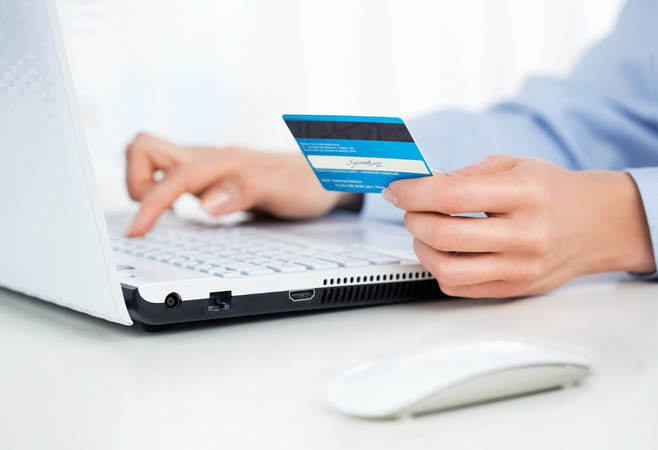 Apply for an Uganda e-visa for Cuban citizens
Uganda e-Visa Fee For Cuban Citizens
Until your visa application can be accepted, you are required to pay the Service Fee and the Government Fee. The Government fee is paid to the Immigration Department in Uganda to grant your visa. This fee is non-refundable.
Although Travel insurance or COVID-19 insurance is not required, applicants should look into getting one. Traveling outside of your home country is an enjoyable opportunity, but it never hurts to be prepared for unexpected expenses.
Please see the following options and select the most suitable method of payment:
Our system currently accepts Mastercard, Visa, Paypal, and American Express.
For wire transfers: the bank of Cyprus.
Cuban travelers applying for an Uganda e-visa through our services will also receive pick-up service and Uganda eSim as add-on benefits.