Uganda Visa For French Polynesian Citizens - Requirements & Fee
Kibale is among Africa's top safari places for chimp tracking and other species, as well as the most gorgeous tropical rainforest. Kibale is not only an enjoyable location but also has a comfortable temperature practically year-round. The north of the park usually gets an average amount of rainfall of roughly 1700mm, mostly in March-May and September-November.
Kibale National Park was established in 1932 and spans 795 square kilometers in western Uganda. This park is a major scientific facility in Africa for chimps and other species, ecosystems, and other subjects. Kibale's southern section borders Queen Elizabeth National Park, forming a 180-kilometer wildlife corridor that connects the Ishasha sector to the far southern part of Queen Elizabeth National Park, as does Sebitoli Forest, which is nestled in Kibale's north portion and has a variety of terrain.
Uganda is wonderfully gifted with breathtaking places of interest that are stretched out across all national parks. Travelers can apply for an e-visa immediately at
Uganda Immigration Services. The process will not take long, and you can complete the application at any time, anywhere that is convenient for you.
Uganda e-visa for Tahitian Citizens
Uganda Visa Requirements For Tahitian Citizens
Before you begin traveling, you should verify whether or not you require a visa. Tahitian citizens REQUIRE a visa to travel to Uganda.
There are 3 types of Uganda tourist visas that Tahitian citizens can request for
Transit Visa - Tahitian travelers only need this visa if Uganda is not their primary destination. Travelers passing through Uganda with this visa can stay for only 07 days in Uganda.
e-Tourist Visa - the tourist visa grants Tahitian travelers one entry into Uganda for 90 days from the day of their arrival. All tourist activities and leisure are accessible except employment.
East Africa Visa - If travelers want to visit Uganda, Kenya, and Rwanda with only a single visa, this is your best choice. The visa grants you multiple entries between these 03 countries for 90 days. Only tourist activities are allowed from the arrival date.
In order to be granted an Uganda visa, Tahitian visitors to Uganda need to meet all essential documentation, as well as follow all formalities demanded by Uganda:
A valid French Polynesia passport that is effective for at least 6 months from the date of your arrival in Uganda.
Holder of the passport please ensure at least 02 blank pages for visa stamping.
A copy of the applicant's biographical page.
Additional applicant's photo, passport-sized.
To obtain an eVisa for Uganda easier, you can additionally attach the following documents:
Yellow fever vaccine certificate.
Hotel booking
A travel itinerary.
Tahitian travelers with a Uganda e-visa are allowed to travel to Uganda for the following reasons:
For tourism.
For visiting family, or relatives.
For work conferences.
For medical treatment.
Uganda visa requirements for Tahitian citizens
Apply For An Uganda e-Visa From French Polynesia
Before applying for an Uganda visa for Tahitian citizens, our visa experts suggest that applicants should fulfill the visa requirements. This will make the application process much faster.
To acquire an online application, Tahitian travelers can apply at our website Uganda Immigration Services, or just click here.
Applicants will then put in the requested information. Ensure the information is correct.

Full Name.
Date of Birth.
Nationality.
Passport Number.

Applicants can submit a personal request if needed.
Make the payment for the eVisa fee then wait for further notification.
The confirmation of your visa order will be emailed to you along with your e-Visa.
Tahitian travelers do not need to wait for the entire process if they select one of the Rush Visa services. However, there is a service fee required if you want to get approval quicker.
Standard Visa - Once approved, your visa is sent via email within 03 business days. This is the standard process.
Urgent Visa - Select this service and complete the service fee, your visa is sent via email within 48 hours.
Super-urgent Visa - Select this service and complete the service fee, your visa is sent via email within 24 hours.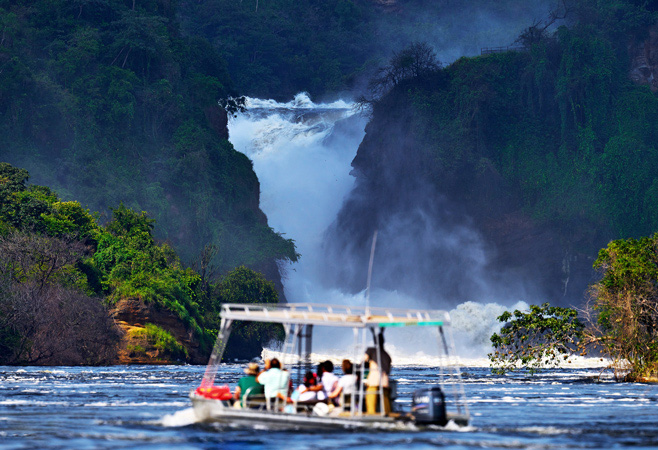 Uganda visa application for Tahitian citizens
Uganda e-Visa Fees For Tahitians Citizens
Tahitian travelers are REQUIRED to submit the Service Fee and Government Fee before you are able to receive approval.
We suggest travelers should get Travel insurance. We cannot predict the problems that could arise at any moment and in any scenario when traveling or doing business in a foreign country.
Payment method: You can pay your bill in 02 ways: electronic payment (Visa, Mastercard, American Express or Paypal) or your wire transfer (the Bank of Cyprus).