Uganda Visa For Ivorian Citizens - Requirements & Fees
Uganda visa for Côte d'Ivoire: Uganda's vast grasslands, stunning waterfalls, and Lake Victoria will not be forgotten once you've been. We will help Cote d'Ivoire citizens obtain an e-visa for Uganda in a timely manner.
A Cote d'Ivoire visitor to Uganda will need an electronic visa to enter the country and can obtain one online. Among Uganda's most important industries is tourism, and the Government does all it can to reach its full potential.
Uganda Immigration Services will explain the process of applying for an e-visa to Uganda from Cote d'Ivoire, including fees, requirements, and services.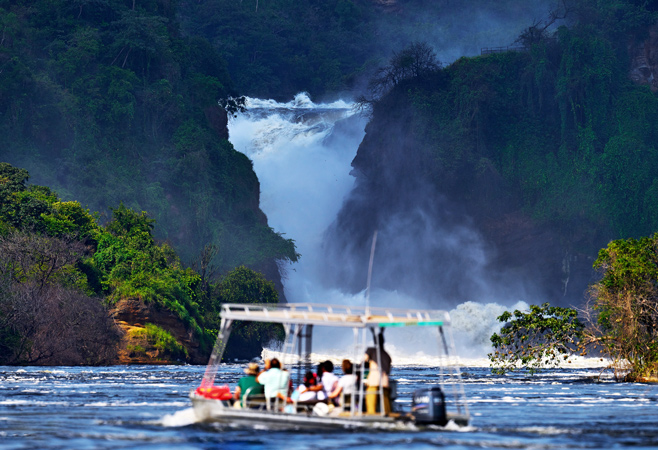 Uganda e-Visa Requirements For Ivorian Citizens
If you want to apply for a Ugandan visa from Côte d'Ivoire, you must meet the Uganda visa requirements and submit a couple of supporting documents.
A passport, a recent passport-size photo, and the Uganda visa requirements for Cote d'Ivoire citizens are also required.
It is generally easier for Cote d'Ivoire citizens to obtain an e-visa to Uganda than it is for casual travelers. The requirements are outlined below:
Passports of Cote d'Ivoire citizens must have at least two blank pages for verification markings, and be valid for at least six months after entry into Uganda.
A photograph of yours against a white/plain background, with your face clearly visible.
A flight ticket (for an East Africa visa) is required to verify that your entry point is in Uganda.
To expedite the visa application process for Uganda, you will need to submit some additional documents, including:
Yellow fever vaccine certificate.
Hotel booking
A travel itinerary.
Get A Uganda Visa From Cote d'Ivoire
Cote d'Ivoire citizens who are planning a short vacation in Uganda can also apply for an e-Visa, which will allow them to visit the country. Cote d'Ivoire citizens are not exempt from obtaining an Uganda visa, so they can apply online.
Uganda e-Visa Types For Ivorian Citizens
An e-visa allows Cote d'Ivoire citizens to enter Uganda for specified purposes. Three types of Uganda e-visas are available to Cote d'Ivoire citizens:
Uganda Tourist E-Visa: is used to enter Uganda for tourism, sightseeing, or visiting relatives. These types of e-visas allow Cote d'Ivoire nationals to enter Uganda once and stay for up to 90 days from the arrival date, and can also be extended.
The Uganda transit visa is only available to Cote d'Ivoire citizens who are transiting the country or who will be staying for less than seven days from the date they arrive. Holders of this e visa do not have the option to extend their stay.
East Africa Visa allows you to travel to three countries in Africa: Uganda, Rwanda, and Kenya on the same trip, with Uganda being the first stop. You can travel to East Africa as many times as you wish and can spend a total of 90 days there.
Apply For A Uganda e-Visa For Ivorian Citizens
It is not necessary for Cote d'Ivoire citizens to obtain an e-visa for Uganda, and they may also apply for a regular Uganda visa at the Uganda Embassy in Cote d'Ivoire.
In most countries, including Côte d'Ivoire, foreigners can apply for a Uganda e-Visa (electronic visa), a type of entry permit.
Filling out Uganda's online visa application form shouldn't take more than ten minutes. Filling it out is extremely intuitive, so you shouldn't have any issues.
Step 1: Your first step is to select the type of visa and the processing time
Step 2: You will need to provide information about your visa and personal information, such as: Full name, gender, date of birth, nationality, passport number, and date of arrival/departure. Before proceeding, make sure your information is accurate.
Step 3: Pay the Visa cost.
Step 4: Once you receive your Uganda e-visa order confirmation, you can track the progress of your Uganda e-visa by checking its status.
Uganda e-Visa Allows The Following Reasons To Enter The Country:
As a tourism
For business
To visit cousins, family
For study
For conveyance
For healthcare
Travelers from Cote d'Ivoire will receive an e-Visa within a few days once the short form has been submitted, and a dispatch advertisement will be sent to the email address used during the operation.
Uganda e-Visa Fees For Ivorian Citizens
In order to apply online for a Uganda visa, you will have to pay two (02) types of Uganda e-Visa fees: Service and Government fees.
Uganda Rush Visa Service
There are three (03) service orders to choose from for the service charge in the following list:
Normally Uganda e Visa: if you conclude this option, your e-visa will arrive in 03 business days.
Urgent Uganda e Visa: you'll be admitted to an Uganda e visa within 48 hours if you choose this e-visa option.
Superurgent Uganda e Visa: can be attained in as little as 24 hours - the fastest kind of Uganda e visa.
Fees Of Uganda Visa For Cote d'Ivoire Citizens
The cost of an e-visa to Uganda varies based on the type of visa. Uganda Immigration Services offers quality services at affordable prices.
In our payment system, you have 02 options either online (Visa, Mastercard, American Express, or Paypal) or via direct deposit (HSBC transaction).