Uganda Visa For Congolese (Democratic) Citizens - Requirements & Fees
Jinja is recognized as the Adventure Center of East Africa due to its abundance of adrenaline-pumping sports such as rafting, kayaking, bungee jumping, quad biking, and horseback riding, to name a few. The Nile River is the world's longest river, with its source in Jinja. On its route to the Mediterranean Sea, it hits steep pathways, creating up to fifth-grade rapids, making Uganda's River Nile one of the top rafting locations in the world.
Most people visit the Nile to rest and refresh. This is among the best chill-out spots across all of Uganda. There will be no rush and hustle, just you and the Nile. You must go lazy river rafting on the Nile in Jinja! Nothing beats a nice flat water tubing float with your family or friends, and a picnic with a beverage in one's hand on a sunny day. This Jinja Tubbing on the Nile adventure is ideal for people seeking a relaxed time or sunbathing, and gorgeous scenery.
Visiting Uganda requires a visa, and fortunately, it's easy enough to obtain an Uganda visa for Congo citizens nowadays. Uganda e-visa allows travelers to obtain a visa in a short time, and in any place that is convenient for them. If you find yourself stumped as to how to begin a visa application, Uganda Immigration Services offers top-quality visa services for Congo(Democratic Rep) citizens, and our visa advisors will ensure a positive outcome.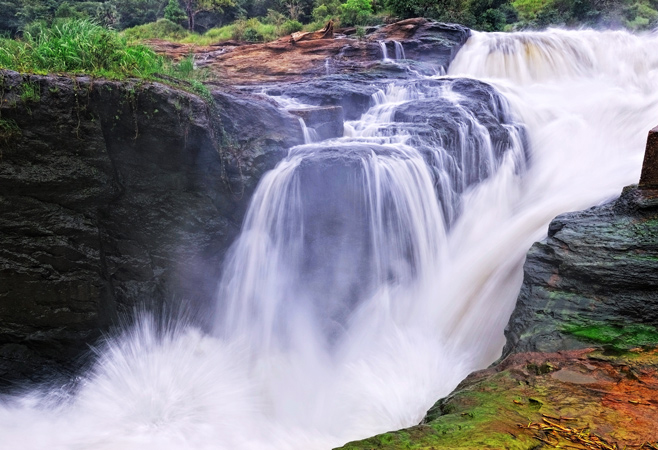 Uganda e-Visa Requirements For Congolese (Democratic) Citizens
Congo citizens MUST ACQUIRE a visa to gain entry into Uganda. There are certain conditions that Congo travelers must fulfill to be approved for an Uganda visa:
Ensure your current visa is still effective for at least 6 months from the date of arrival.
Additional 02 empty pages in the passport for visa stamping.
A recent passport photo with color.
A biographical copy of your passport.
A Yellow card is REQUIRED before traveling to Uganda.
A flight confirmation
NOTE: For travelers who don't know what a "Yellow card" is, it is preferred as a Yellow Fever Vaccination certificate. You must acquire one to qualify for an Uganda visa.
Citizens of Congo (Democratic Rep) can apply for one of these 3 types of Uganda visas:
Transit Visa -A transit visa is a travel permit that allows you to travel via Uganda until you get to your final destination of another country. This type of visa allows you to stay in Uganda for a maximum of 7 days.
e-Tourist Visa - A visa that is granted if citizens of Congo (DR) wish to travel to Uganda for tourism purposes. This visa cannot be extended, it lasts for 90 days with a single entry into Uganda.
East Africa Visa - This special visa gives you multiple entries into Uganda, Kenya, and Rwanda. You have a duration of 90 days as well, working is forbidden while holding this visa.
Apply For Uganda e-Visa From Congolese (Democratic) Citizens
In this section, we will go through the process of visa application. It's quick and simple. Furthermore, our visa experts are always available to assist you with any issues, contact us immediately via Uganda Immigration Services for further assistance.
Everything begins with a simple step, by going to our website at Uganda Immigration Services and start applying for an Uganda e-Visa.
From here, applicants will be sent to a page on which they need to fill out their personal information correctly.
Ensure your information is up-to-date and precise.
Complete the payment to finish the application. The e-visa result will be sent to your email address.
The process generally takes 03 working days. If any issues arise during the application process, the time can be extended longer. However, our visa experts at Uganda Immigration Services are capable of handling any issues. Applicants of Congo (Democratic Rep) may consider the Rush Visa services if you want to get your application approved faster:
Basic Procedure - a standard procedure that will deliver your visa within 03 working days.
Urgent Procedure - an urgent service that will deliver your visa within 48 hours after submission. You must submit a payment for this extra service.
Super-urgent Procedure - a super-urgent service that will deliver your visa within 24 hours after submission. You must submit a payment for this extra service as well.
Uganda e-Visa Fee For Congolese (Democratic) Citizens
Travelers from Congo (Democratic Rep) must submit the Service Fee and the Government Fee before they are approved for an Uganda e-visa.
We also strongly advise travelers from Congo (Democratic Rep) to obtain Travel insurance or COVID-19 insurance. Insurance will protect your benefits and cover your medical fee as much as possible.
Our system currently accepts payment in 2 ways:
Online payment: American Express, Visa, Mastercard, and Paypal.
Wire transfers: the Bank of Cyprus.
When tourists from Congo (Democratic Republic) request an Uganda e-visa through Uganda Immigration Services, they will be provided with a pick-up service and Uganda eSim as part of the procedure.