Uganda Visa For Palauan Citizens - Requirements & Fees
Quad Biking Activity
Quad biking is a fun sport in which tourists travel on motorbikes while exploring their chosen destination. The activity is mostly provided at Bujjagali Falls, on River Nile, and requires no prior expertise. It is a four-wheeled bike that can ride on any terrain and is suited for people of all ages.
Participating in this activity, you will have the opportunity to travel freely and see the beautiful scenery of the countryside along the length of the Nile. If you don't know how to ride a bike? You don't have to worry, you will be trained in your cycling skills before joining this activity. The training session is completely free. In addition, this activity is also available at Lake Mburo National Park. You can also enjoy other game activities or around the Sipi waterfall on Mount Elgon as well. 
Do you want to travel to Uganda from Palau? The following section will assist you if you encounter any difficulties while applying for the Uganda visa for Palauan citizens. Our experts at Uganda Immigration Services are always available to assist international travelers as well as Palauan travelers. 
Lake Mburo National Park, Uganda
Uganda Visa Requirements For Palauan Citizens
Do Palauan citizens require a visa to enter Uganda?
The only answer is YES. A visa is REQUIRED for Palauan citizens to enter Uganda.
Choosing a visa to Uganda is not difficult, the only challenge is that you must meet the visa criteria. And before we walk you through the visa application process, Palauan applicants need to take a look at the main types of visas Uganda allows for Palauan tourists.
There are 03 types of Uganda visas available for Palauan travelers are:
Tourist visa - A visa for foreign travelers to enter Uganda for tourism purposes. This visa grants 90 days (3 months) and a single entrance into Uganda for Palauan citizens.
East Africa visa - This visa permits 90 days (3 months) with multiple entries for Uganda, Kenya, and Rwanda. With this single visa, Palauan travelers can access all 3 nations. This is a tourist visa, thus you can only participate in tourism activities only.
Transit visa - This visa grants a maximum of 07 days and a single entrance into Uganda. Palauan travelers who need to transit to Uganda for a short period may request this visa.
In this continued section, we will give you a list of requirements before you can start applying for a visa.
A valid Palau visa with a validity period (at least 6 months or more from the intended arrival date in Uganda).
A minimum of 2 blank pages to get a Uganda visa stamp.
The most recent Yellow Fever vaccine certificate, if any
2 recent passport photos.
Confirm your arrival and departure dates.
Accommodation or hotel reservations, if required. 
Must Palauan citizens get vaccinated to be accepted into Uganda?
Yes, in addition to the Uganda e-visa, Palauan citizens need to get vaccinated and present the certificate as evidence that they have received the vaccination and may therefore enter Uganda without posing a hazard to the residents who live there.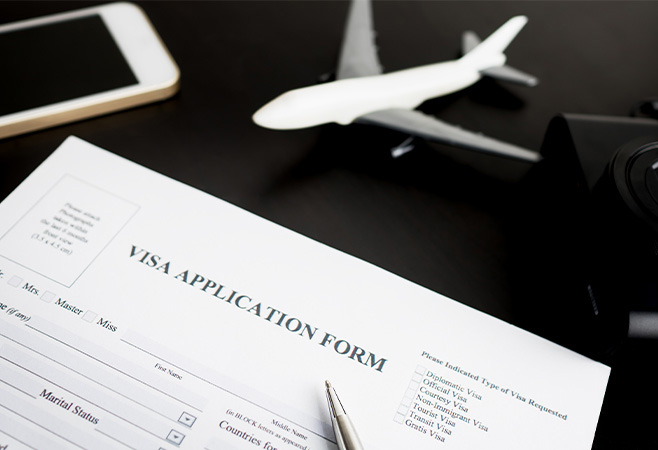 Uganda visa requirements for Palauan citizens
Applying For A Uganda Visa For Palauan Citizens
Before applying for a Uganda visa, it's highly recommended that Palauan citizens fulfill the visa requirements as the main priority as it will get your visa approval faster. 
To apply for a Uganda visa for Palauan citizens, please follow these 4 simple steps:
Step 1: Begin visa registration at the Uganda Immigration Services website, or go to the online application. Fill in the online application form with information including number of visas, type of visa, processing time, personal data (full name, gender, date of birth, nationality, passport number)
Step 2: Verify your information. Select and submit the visa fees. After that, the Uganda Immigration Services team may ask you to send us some supporting documents, please provide us
Step 3: Wait for the visa result. 
Allow up to 03 business days for the visa processing, the final result then will be emailed to you once the processing is completed. 
Rush Visa service
The processing time for a Uganda visa and service fees will be included in this section. Applicants must select the service before making the final payment. 
Normal Processing - No extra service charge for standard processing. The process will take up to 03 working days to complete your visa application.
Urgent Processing - The extra service cost for Urgent processing will be $79. It will require 48 hours or less for processing.
Super Urgent Processing - The extra service cost for Super Urgent processing will be $99. It will take no more than 24 hours to process your visa application. 
Uganda visa for Palauan citizens
Uganda e-Visa Fees For Palauan Citizens
Service Fee and Government Fee are part of the processing fees and requirements as well. Palauan applicants must pay these two (02) fees.
One thing worth noting when Palauan citizens apply for an e-visa, some countries will require them to have Travel Insurance or COVID-19. For Uganda, you have the choice of buying or not having travel insurance. However, having travel insurance will improve your chance of obtaining a Uganda visa.
Palauan applicants can submit the processing fees using:
American Express, Visa, Paypal, and Mastercard.
Or, the bank of Cyprus for wire transfers.
To enhance your experience on the journey to Uganda, you can also choose pick-up service and Uganda eSim while applying for a Uganda visa on our website.