Uganda Visa For Malian Citizens - Requirements & Fees
Katonga Wildlife Reserve was built in 1998 with a total area of about 82 square miles. You can find this reserve in western Uganda. The name Katonga is named after the Katonga River. The majority of the plant and animal species in this park are unique to its marshy habitats.
Katonga is a little-known, moderate wildlife sanctuary located about 270 kilometers west of Kampala. Attempts to preserve the park from trafficking are gradually recovering the wildlife populations. Several antelope species, especially the Uganda kob, are clearly noticeable. The uncommon marsh-dwelling sitatunga antelope, as well as hippo and otter, can occasionally be seen. The park is ideally enjoyed on foot because there are no roads for car safaris.
Most big safari animals are not supported in Katonga. Big cats are missing, while elephants and bison are only found in lesser quantities. However, the reserve is one of the few areas in East Africa where you may observe the sitatunga antelope. The park includes a mixture of ecosystems, such as rainforest, papyrus marshes, and savannah. The reserve is located on the outskirts of the Katonga River Valley.
Starting in 2016, the Ugandan government provides Visa services to customers from Mali and International customers. To get the most accurate information as well as the visa requirements, at Uganda Immigration Services, Malian citizens will be supported by a professional and dedicated team who are always eager to bring customers visas quickly and economically.
Katonga Wildlife Reserve, Uganda
Uganda Immigration Services has received the trust of many individuals when they want to apply for a Visa to Uganda. Our visa services are based on a deep understanding of Uganda's requirements.
We guarantee the following criteria:
Our visa experts assist with the entire procedure for customers.
Fast and efficient services.
Reasonable and affordable service costs.
Always prioritize the customer's interests first.
Consulting, support, enthusiastic customer care.
Handle all problematic cases of Visa issuance.
Uganda Visa Requirements For Malian Citizens
If you are an adventurer and want to conquer new things, Uganda is also a worthy choice with its ancient culture and wilderness. But to have an exciting adventure, Malian citizens need a visa.
Currently, to travel to Uganda, there are 3 types of visas offered to Malian citizens. Applicants should consider this carefully to make the right choice.
Transit visa (Single-entry visa)

The first is the transit visa. This is different from a tourist visa. This visa allows you to transit in Uganda on your way to another place. However, you have 07 days in Uganda, and you can take advantage of exploring the country during this time.

Tourist visa (Single-entry visa)

To travel to Uganda, this is the visa you need. This visa will allow you to explore tourist activities in Uganda for 90 days.

East Africa visa (Multiple-entry visa)

If you want to expand your travel exploration, with just one visa, you will be able to travel between Uganda, Kenya, and Rwanda freely. This visa is valid for 90 days, and you can go in and out continuously between the 3 countries at any time.
Before applying for a visa to Uganda, Malian citizens need to pay attention to some requirements with the following documents. Please meet these important criteria to ensure your visa is accepted. The required documents must include the following:
Original Mali passport

Expiry date must be at least 6 months
There are 2 blank pages left to get the visa stamp.

Two recent 4x6 passport-sized photos.
Proof of Yellow Fever Vaccination. It is REQUIRED for all travelers
Travel schedule (the date of arrival and departure)
Flight and hotel booking confirmation
Uganda visa requirements for Malian citizens
Apply For An Uganda e-Visa For Malian Citizens
Uganda Immigration Services has always aimed to help customers minimize time and costs as well as avoid cumbersome legal procedures, loss, and waste of time due to not having enough necessary information. To start applying for a visa to Uganda, Malian citizens please follow these steps:
For the online application form, Malian citizens can apply here.
Choose the appropriate type of visa according to your trip to Uganda.
You may adjust the processing time for your application as well. However, there will be a service charge depending on how fast you want to receive your visa approval.
Fill in your details, such as name, passport number, gender, and nationality. 
Choose the payment services and submit the payment to proceed. 
Rush Visa Service
Standard Processing - visa will reach you within 03 days. This is the default process, and there are no external fees.
Urgent Processing - Selecting this process, the visa will be completed within 48 hours, and before that, you will have to pay the service fee attached.
Super Urgent Processing - With this process, your visa will be processed within 24 hours, and the service fee will be attached.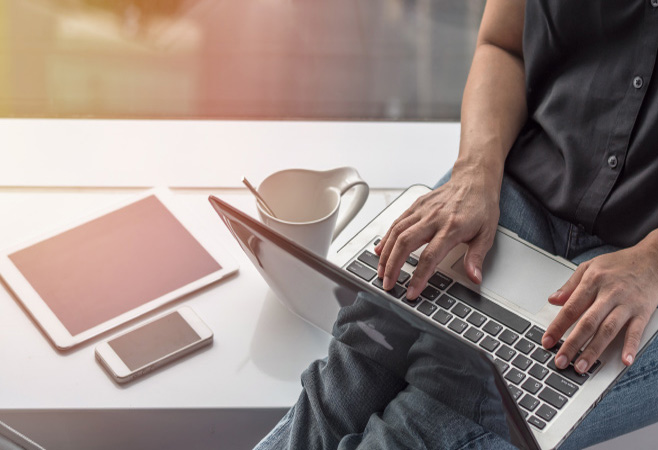 Uganda e-Visa For Malian Citizens
Uganda e-Visa Fees For Malian Citizens
Malian citizens note that Visa application fees, service fee and Government fee are required to complete the visa process to Uganda.
Travel insurance or COVID-19 is optional, non-compulsory type. However, in order to have a really safe and comfortable trip, in case of possible risks in a foreign country, travelers should purchase travel insurance.
To complete visa payment, Malian citizens, please choose one of the following:
Online method: Mastercard, Visa, American Express, and Paypal.
For wire transfers: our system accepts the bank of Cyprus.
Pick-up service and Uganda eSim are two (2) types of services supported for all applicants applying for a visa to Uganda through our system to bring the best conveniences to your travel.