Uganda Visa For Haitian Citizens - Requirements & Fees
Among the best things about Mihingo is that you don't have to cram into a vehicle to see the animals. Using the Mihingo Walk Guide, you may explore Mihingo and find some of its hidden gems and finest wildlife observing sites. You may spend hours to a few joyful days strolling about and admiring the natural environment.
Mihingo Walk offers a variety of activities as well. Yoga classes are held regularly. This is only one of the numerous attractions of a visit to Mihingo.
If you have read this far, have you felt excited to explore the land of Uganda yet? Are you wondering how to apply for an Uganda tourist visa? Or what do you need before applying for a visa? Then you have found the right place. Here at Uganda Immigration Services, we will answer all your questions and help you get your Uganda tourist visa easily.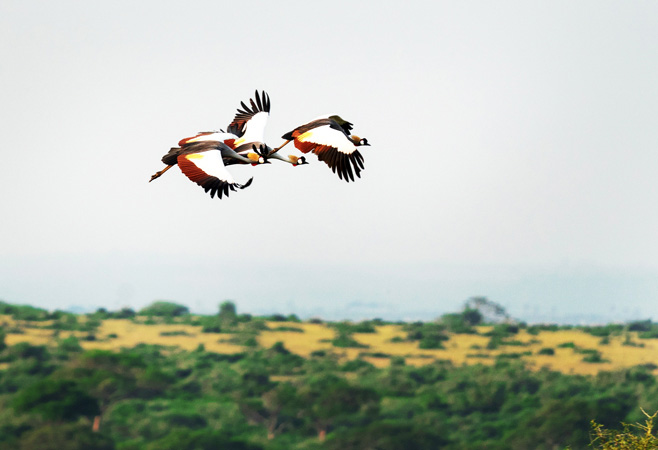 Uganda e-visa for Haitian citizens
Uganda e-Visa Requirements For Haitian Citizens
Tourists from Haiti have 3 choices for their travel to Uganda. You can learn more about each type of visa below:
Transit visa - You can pass through Uganda with this visa while on your way to another country. This type of e-visa gives you an allowance to stay in Uganda within 07 days from the date of your arrival.
Tourist visa - Want to travel to Uganda? Here is a common choice for Haitian travelers. You will be granted a 90-day permit from the day of your arrival to explore Uganda as you wish. This visa is a single entry.
East Africa visa - Another attractive alternative is that Haitian travelers can apply for a special tourist visa. With the East Africa visa, you will be allowed to enter 3 countries: Uganda, Kenya, and Rwanda. Within 90 days, you are free to travel and explore all 3 countries without being limited by the number of entries and exits of the nations.
After determining the type of visa for your trip, the next step is to make sure that you meet the following criteria. These are the mandatory requirements:
A valid Haiti passport that is effective for at least 6 months from the date of your arrival in Uganda and there should be at least 2 pages for the passport stamp.
Your photo has a visible face and background.
A clear copy for the biographical page.
Applicants also should also prepare:
The Yellow Fever vaccine certificate.
Accommodation booking/ or contact address in Uganda.
A travel itinerary.
Uganda e-visa requirements for Haitian citizens
How To Apply For Uganda e-Visa From Haiti
In this section, we will demonstrate how to apply for an Uganda e-visa for Haitian citizens step-by-step. You only need to follow our directions, and you will acquire your visa in a short time. Besides, our services will support our clients 24/7 so you can contact us directly whenever you are facing difficulties.
Step 1: Begin "apply for an Uganda e-visa".
Step 2: Pick the correct visa type for your trip. (Read the Uganda e-visa requirements section to see what types of visas are there).
Step 3: Put in personal details (Name, DoB, Nationality, Passport number).
Step 4: Confirm your payment.
You will receive a confirmation email once the payment is completed. Normally, the time processing is within 3 working days.
You can learn a little more about the Rush Visa service below. Note that you will have to pay an additional service fee (except for the standard service) before your application can be processed.
Standard Visa - The default will be this visa service and you will receive a response within 03 working days.
Fast Visa - The service will expedite your visa application in less than 48 hours.
Super Fast Visa - If you need it more urgently, this option will respond within 24 hours. You will also receive your visa if nothing goes wrong.
Uganda e-visa application for Haitian citizens
Uganda e-Visa Fee For Haitian Citizens
The Service Fee and Government Fee are REQUIRED for Haitian applicants when applying for an Uganda e-visa.
When any unexpected events happen during your travel, such as falling sick, or medical expenses arising from accidents, Travel insurance or COVID-19 will cover such unexpected expenses.
Haitian applicants can pay the entire service fee through:
American Express, Mastercard, Visa, and Paypal.
For direct deposit, we accept the bank of Cyprus.
Two additional services are pick-up service and Uganda eSim are applied to all customers in general and Haitian citizens in particular when registering for an Uganda visa at Uganda Immigration Services.